Top level medicine with high-tech and heart
Around the clock, the hospital is by your side
Surgery at Schoen Clinic Hamburg Eilbek
Abdomen, stomach, intestine
Our department in Hamburg specialises in diagnosing and treating problems around the centre of the body as well as morbid obesity. Diseases from the oesophagus to the rectum are treated here.
Our interdisciplinary team of experts consisting of internists, specialists in the gastrointestinal tract (gastroenterologists), the rectum (proctologists) and the organs in the abdomen (visceral surgeons), general surgeons and obesity surgeons is highly specialised and, at the same time, keeps an eye on "the big picture". Because diseases of the abdomen, stomach and intestines, including the rectum, often have a variety of causes and can be related to different organs.
Careful diagnosis of abdominal or stomach pain is therefore crucial to being able to treat you successfully. In our department for abdominal and gastrointestinal diseases, our specialists take time to examine you in detail and then recommend an optimal therapy for you.
Lungs & Breathing
Coughing, shortness of breath or lung diseases, such as pneumonia, are serious diseases that belong in the hands of specialists. Our experts in the department for lungs and respiratory tracts in Hamburg have many years of experience and expertise to treat you competently.
You do not have to worry about a slight cough. However, if you experience shortness of breath or even suffer from asthma, then you should go to a lung specialist. Pneumonia is also a common and serious lung disease, which needs to be treated carefully. Our experienced pulmonologists take their time to carry out a thorough examination and then decide which treatment is the best for your lung disease.
Metabolism
Metabolic diseases, kidney problems or thyroid-related problems – the range of complaints due to metabolic and glandular diseases is extremely wide. In our specialist department, we combine competencies from surgery and internal medicine (endocrinology).
Our team is made up of experienced experts from various disciplines: endocrine surgeons, internists/endocrinologists, visceral surgeons and other specialists. Together they take care of your individual complaints.
The Endocrine Centre in Hamburg is one of the largest, most experienced and specialised institutions in Europe for treating thyroid, parathyroid and adrenal gland diseases through surgery.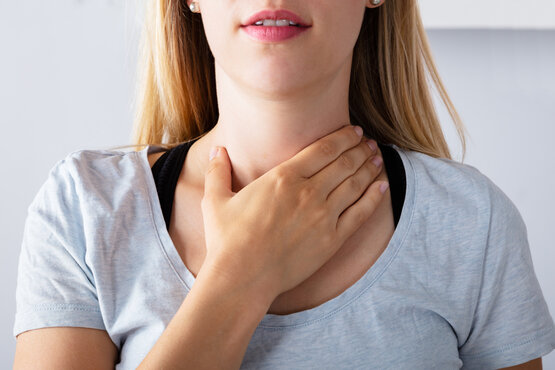 Even for kidney diseases right up to kidney failure, you will find proven experts in our department for metabolism and glands.
Vessels & Heart
Whether you are suffering from severe or chronic heart disease, at our Schoen Clinic Hamburg Eilbek you will receive competent care from an experienced team of cardiologists – around the clock. Short distances and modern technology distinguish us in this area. We treat your heart disease with a wide range of non-invasive and invasive methods of treatment. Our heart specialists are particularly specialised in caring for patients with heart attacks, which can be carried out at any time, day or night, in our modern catheter laboratory.